OUR COMMUNITY FOR COLLEGE STUDENTS AT CALVARY IS CALLED MERGE.
Merge is a community of university-aged students at Calvary Church. We meet online weekly at Calvary on Sunday evenings at 8:30 pm enjoying Bible study and community. We desire to walk beside students as they grow in their knowledge of God and their place in His story. We seek to provide opportunities for you to connect to the local church in meaningful ways and utilize your gifts.
If you are new to the West Lafayette community and looking for a home church, or would like more information about visiting Merge, contact Chris Albritton or Emily Berry.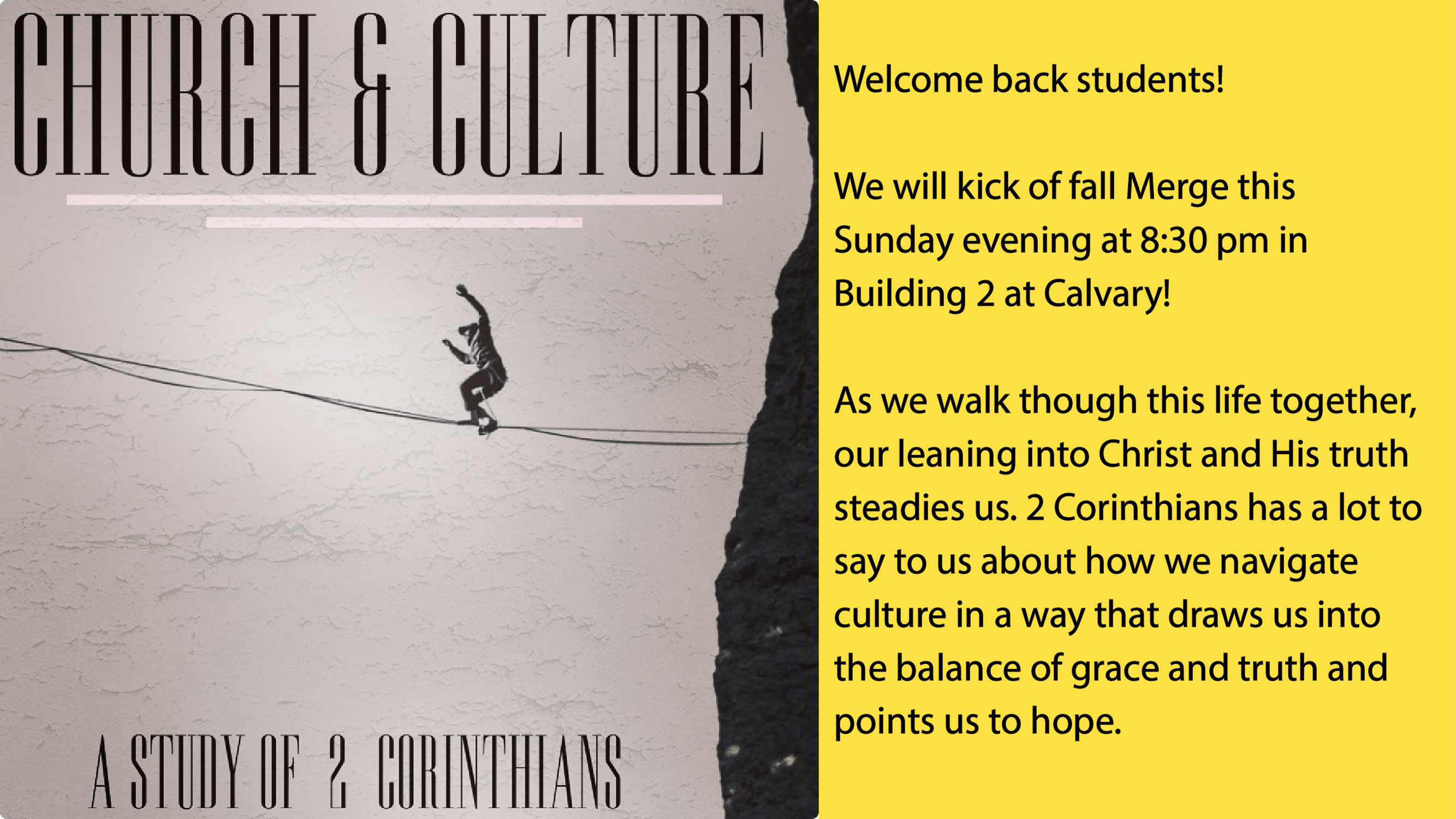 FOLLOW MERGE ON SOCIAL MEDIA: